Would you like to schedule your home inspection?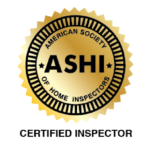 Why Choose
Inspection Protection
Not only are we the northland's most requested inspection service, but we are also the area's only multi-inspector company. Since starting Inspection Protection in the mid-'80s my goal was to provide home buyers with the unbiased and necessary information to make a well-informed, educated decision when buying a home. This has never been a job; it has been a way of life. I find this profession fulfilling because it gives me the ability to help others at such an important time in their life.
Andy Schwab has recently joined Inspection Protection to increase availability and continue these goals well into the future. I have worked with Andy over the past three years and found him to be well versed on the workings of a home along with excellent people skills.
Together we look forward to serving the area's inspection needs.
Radon Monitoring
The only way to detect radon in your home is with a radon monitoring device.
Radon Testing
We are licensed and equipped to perform radon testing in your home at the same time we perform your home inspection. We Use continuous radon monitors for prompt results.
Home Inspection
You will be provided with a detailed report describing the various systems in the home or property.
Home Inspection
We provide residential home and commercial property inspections in accordance with the American Society of Home Inspectors (ASHI) Standards of Practice.
If you are thinking of buying a house, townhouse or condominium, you should have it thoroughly inspected before the actual purchase by an experienced, impartial, professional home inspector. You can be confident in your decision to call Inspection Protection today!